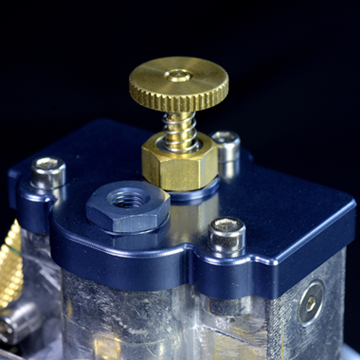 Welcome, We feel very honored that you are here! With XTNG motorsports you will spend less money to buy the most valuable performance-enhancing accessories. Compared with other well-known brands on the market, we have the same if not better performance! Definitely a more reasonable design, better manufacturing process and lower price. These facts have been fully verified over the past 4 years plus. We will always maintain our values and continue to provide you with better quality products and after-sales service and support.
About Us:
Not everyone is going to be seduced by the new generation fuel-injected TPI and TEi Austrian two-strokes. Either because they are expensive or simply just don't want to accept this darn right ugly new world we live in these days. For many there is a significant amount of nostalgia attached to riding a two-stroke. When those folks think of two-strokes they expect to see that lovely old mechanical wonder that is the carburetor attached to its bore or crankcase. But is there another alternative to fuel injection, something that can transform a stock non-fuel injected smoker into a tree hugging green machine? Is there an alternative that removes the necessity to faff around with jetting every time you encounter a change in elevation or weather, or improves fuel efficiency, throttle response and wait for it – adds a few ponies to boot? Does it exist, and if it did, could it be considered as a practical alternative? The answer is that it does exist. It's an un-temperamental system that doesn't use a needle and jets to measure out the fuel, instead a metering rod. Yes, Its working principle is exactly the same as that of other brands of products you already know. It has passed countless tests, and its performance is even better! However, what many people care about its price. Your opportunity is here. We believe we have the most performance valued deal you will ever find!!!
XTNG (X-Power Touch And Go) motorsports was created in 2018 specializing in R&D and manufacturing of mechanical fuel atomization systems. Now producing the XTNG third-generation carburetor, with all parts manufactured and processed in mainland China.
We consist of a group of energetic riders and mechanics who love dirt bikes. We all have the same hobbies. And yes, What you want is exactly what we want.
All this energy and inspiration originates from the genius of carburetor inventor William H. Edmonston (the slide originator). We will strive to improve our designs, process, and products to make his systems more affordable and accessible to the most riders. At present, our products are mainly oriented to the off-road motorcycle market, especially in the field of racing. Supporting us is a very large precision processing industry chain. And this is how we are able to provide reliable guaranteed products and after-sales service for an affordable price.
About XTNG Carbs:
In 2019-2020, We manufactured some carburetors similar to Lectron. We call them XTNG GEN1 carbs.
In February 2019, we released XTNG GEN1 carburetors for the first time. We evolved the Lectron "HV" Venturi into a completely smooth tube. Shortly thereafter, We coincidentally saw Lectron launch the "H" Series, which replaced the "HV" series. Which fully demonstrated that smooth airflow can significantly increase the power of the engine compared to airflow that may be turbulent.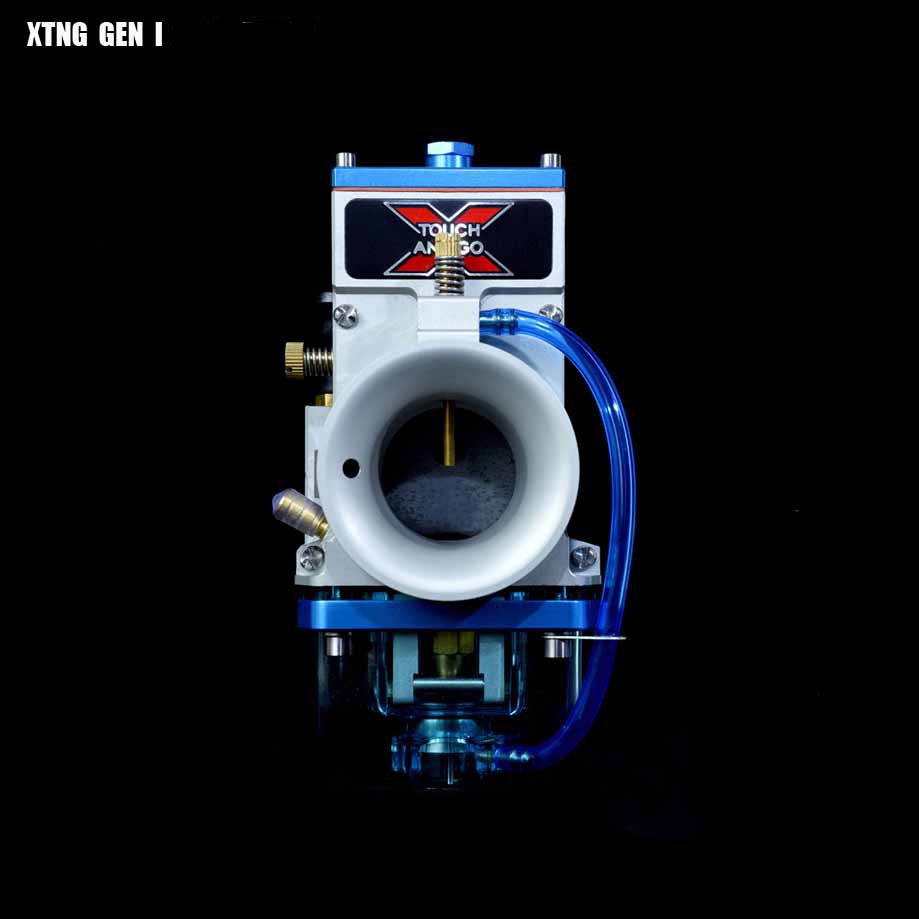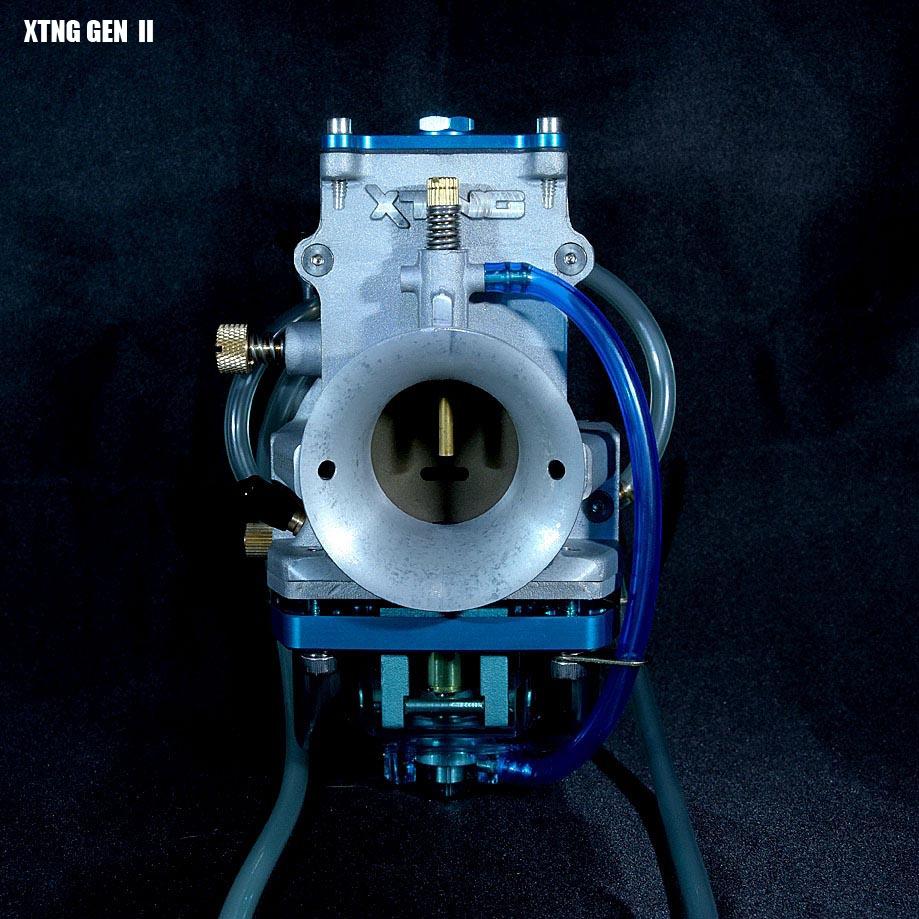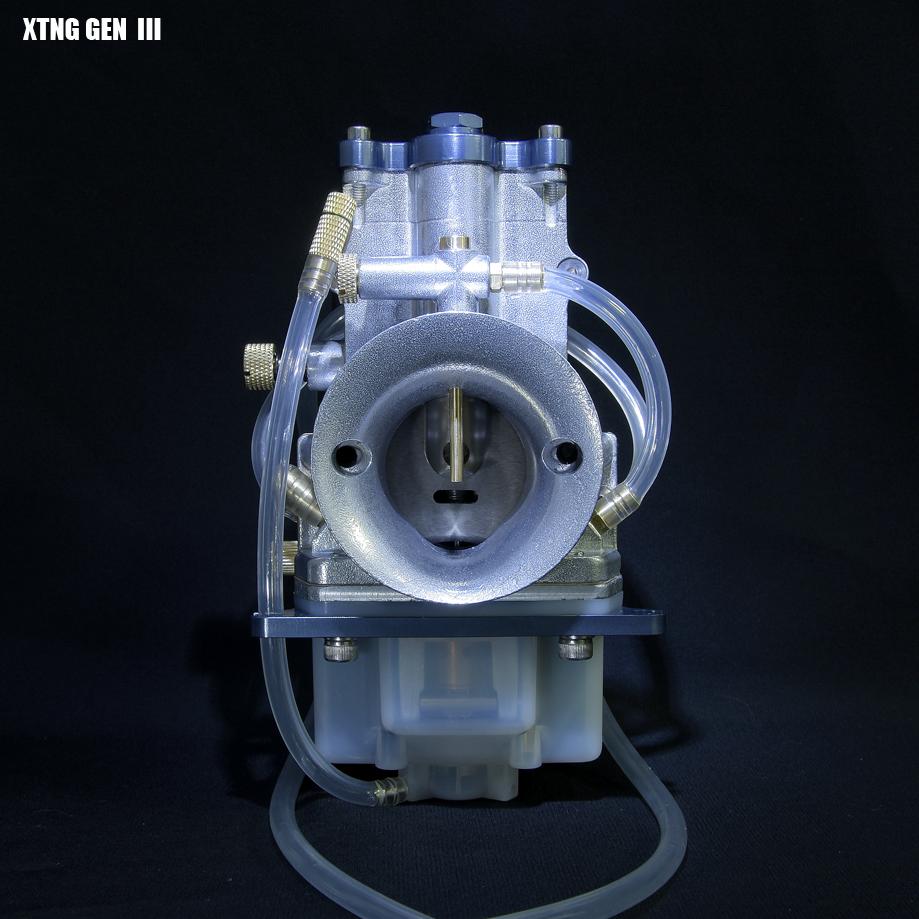 From May 2021 to May 2022. Our second-generation carburetor was released. We called it GEN2. GEN2 completely replaced GEN1. We found that GEN1 had design flaws. This defect is mainly manifested in the lack of bottom end torque of the engine. We changed the slider from the original shape to an "H" shape. This improves the shortcoming of GEN1's lack of air tightness. We still kept the idle mixing ratio circuit. GEN2 improves the defect of insufficient torque at the bottom end of the engine and has won unanimous praise from users all over the world. An interesting phenomenon is that 5 months after the GEN2 was released; Lectron launched their new generation of products using an "H" slider design: Billetron 38 (October 2021). It should be noted here that the "H" slider originated from the E.I. prototype in 1976-1977.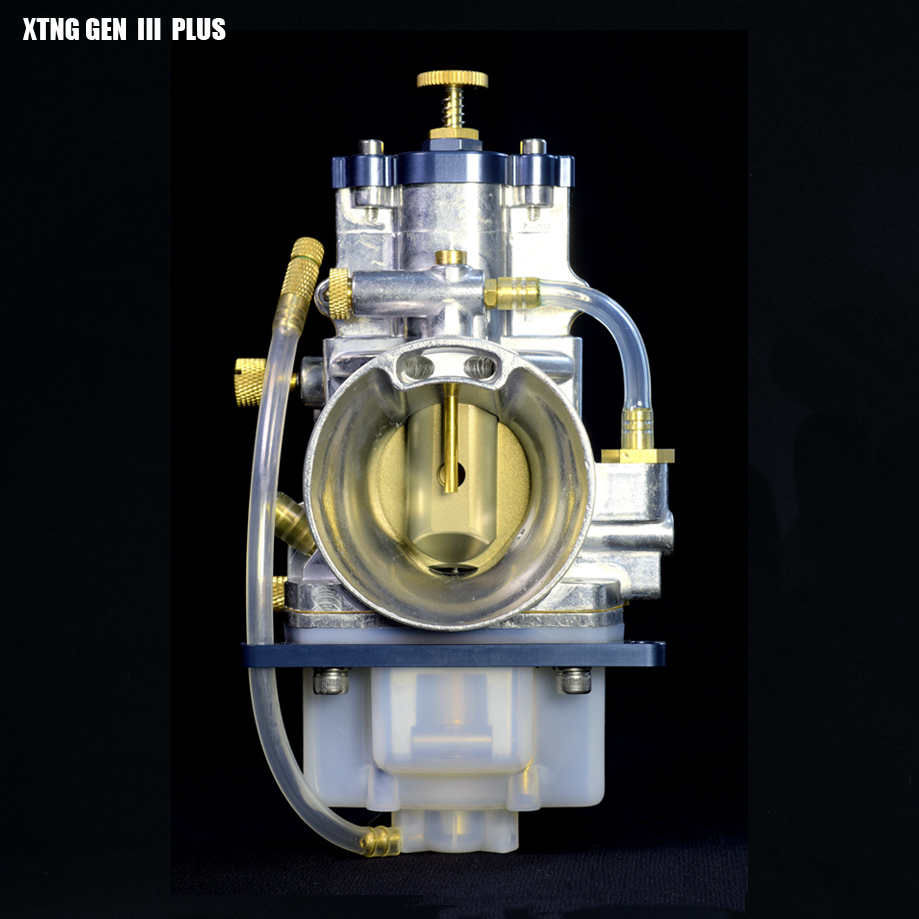 In September 2022, our third-generation carburetor GEN3 was launched. GEN3 was further improved on the basis of GEN2. Adopted the patent published in 2006: teardrop-shaped Venturi design, and a fully enclosed float chamber system with internal pressurization. Using a mechanism like the Qwik Silver II allows Rod adjustment outside the carburetor. In addition, we still retain the Idle Fuel Assist Circuit and the Idle Air Assist Circuit and Power Jet, which will bring wider adjustability. GEN3 can control each circuit, which means GEN3 can be used as a single circuit carburetor, or as 2 and 3 circuits carburetor.


We have two versions of the GEN3. They are GEN3 and GEN3-pro. The GEN3-pro has all the adjustment on the outside of the carburetor! which means you don't need any tools to adjust all the settings! You can also use your fingers to completely release the fuel from the bowl.

GEN3 performs incredibly well thanks to a full range of updates. Whether it is throttle response, bottom-end torque, linear transition or top-end horsepower, it surpasses GEN2 in all aspects. In addition to the performance improvement of the GEN3, it has even better fuel economy! Not only that, the GEN3 is compatible with various altitude and temperature changes, once the initial tuning is complete, forget it and enjoy the ride.

XTNG GEN3/GEN3pro carbs official video.
The difference between GEN1/GEN2/GEN3/GEN3 pro.
The difference between GEN3/GEN3 pro and other similar carburetors.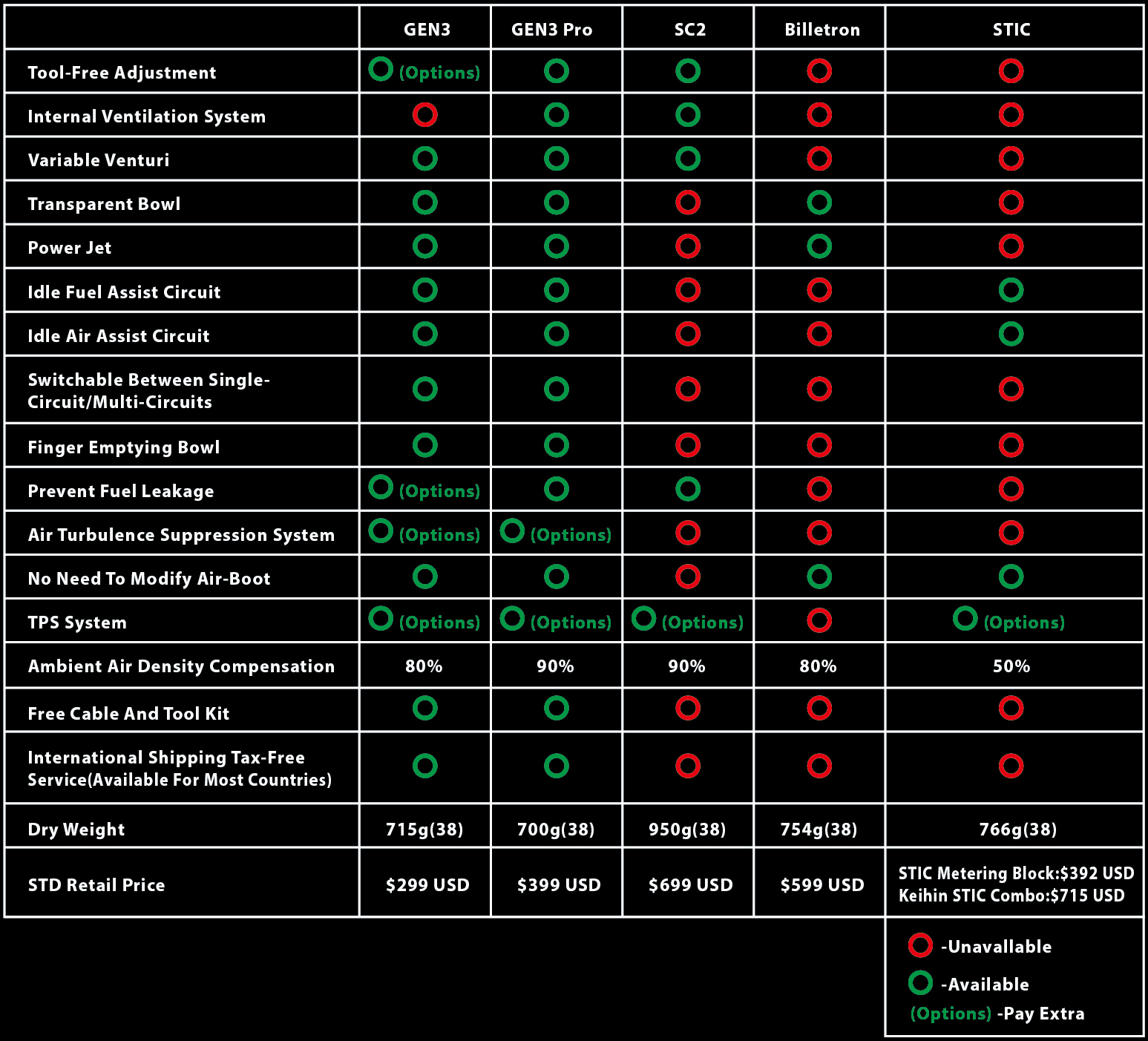 Important Technology:
Used a metering rod derived from Bernoulli's law.
The metering rod is also an air density sensor and an accurate fuel metering device.
Get all available power with the variable venturi
Internal ventilation system for enhanced air density compensation(GEN3 pro).
The separate air circuits and fuel circuits can be switched and combined at will.
Power Jet provides altitude compensation and engine cooling.
Keep a consistent air-fuel ratio with different altitudes and temperatures.
What are the advantages of GEN3/GEN3 pro:
*Variable Venturi
*Tool-Free Adjustment System (GEN3 pro) ( GEN3 Options)
*Internal Ventilation System (GEN3 pro)
*Simple Installation, No Need To Modify Air Boot
*Metric Screw For Cap
*Tool-Free Fuel Release From Bowl
*10% Increase In Performance
*30% Improvement In Fuel Economy
*50% Reduction In Exhaust Emissions
*Automatically Adapts To Various Altitudes
*Automatically Adapts To Various Weather Temperatures
*Automatically Adapst To Various Humidity
*Added idle Fuel Assist Circuit
*Added idle Air Assist Circuit
*Added Power Jet
*Switchable Between Single-Circuit/Multi-Circuits
*Transparent Bowl For Easy Monitoring Of Fuel Level
*Air Turbulence Suppression System (Options)
*Added TPS System (Options)
Photos From Customers